Senior Reporter
Roanoke, VA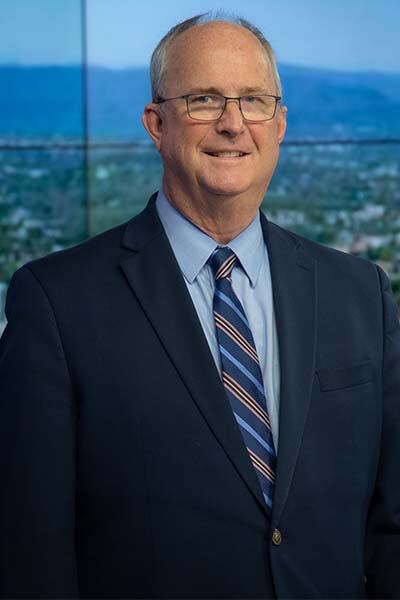 Joe Dashiell is a native of Norfolk and a 1980 graduate of Washington and Lee University, where he majored in journalism.
He has manned three WDBJ7 bureaus starting with Lynchburg in the fall of 1980. He helped establish the New River newsroom in 1982. He moved to Richmond three years later to cover the Virginia General Assembly, Governor's Office, and state politics. During his five years in Richmond he was elected president of the Virginia Capitol Correspondents Association.
Joe returned to Roanoke as Senior Reporter in late 1990, but he still makes frequent visits to Richmond to cover the General Assembly and other stories of statewide significance.
In 2009, Joe received the George A. Bowles Jr. Award for Distinguished Performance in Broadcast News from the Virginia Association of Broadcasters.
In 2011, Joe received the Dr. Martin Luther King Jr. Service in Media Award from the Roanoke Chapter of the Southern Christian Leadership Conference. And in 2012, he was recognized by the Roanoke Branch of the NAACP during the group's annual Citizen of the Year Awards.
Joe has received regional and statewide honors for his reporting, including a regional Edward R. Murrow Award in 2010 for the series, Headlines in Hard Times, a regional Emmy in 2014 for his series, Virginia Roots & Tennessee Dreams: The Legacy of Patsy Cline and a regional Emmy in 2016 for a series on the 30th anniversary of the Flood of '85.
In 2016, Joe received the inaugural Adam & Alison Award for Media Excellence from the Blue Ridge Chapter of the Public Relations Society of America. In 2019, Joe received The Associated Press Robert Gallimore Distinguished Service Award, and he was inducted into the Silver Circle of the National Capital Chesapeake Bay Chapter of the National Academy of Television Arts and Sciences.
A fan of old-time and bluegrass music, Joe plays the banjo. Among his favorite productions is an hour-long program on the 60th anniversary of the Old Fiddlers Convention in Galax.