WDBJ7 Morning and Noon Anchor
Roanoke, VA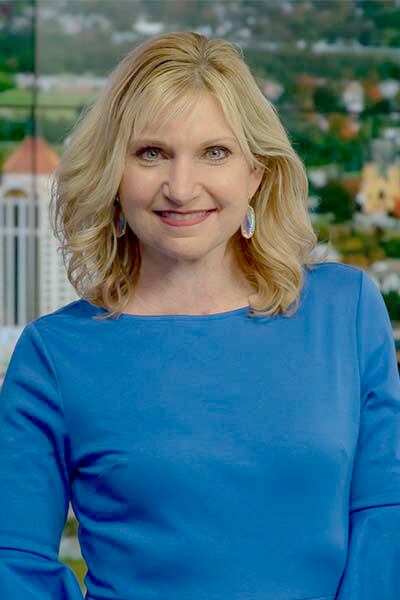 Kimberly first developed an interest in broadcasting after spending her high school years performing in various theatrical productions. She later decided that working in communications could combine her love of journalism, as well as acting.
After spending four years at the University of North Carolina at Greensboro, Kimberly returned to Roanoke -- and eventually back to WDBJ7. She started as Weekend Weather Anchor, and became Morning Weathercaster and Co-Anchor in January of 1997.
Kimberly lives in Roanoke with her husband Kevin, son Christopher and daughter Caitlin.
Education
University of North Carolina at Greensboro, B.A. in Communications, 1993
Hollins University, Master of Arts in Liberal Studies, 2007
Awards
Regional Edward R. Murrow Award, Best News Documentary, "Childhood Lost" for Small Market TV, 2016
Regional Edward R. Murrow Award, Best News Series, "The Long Goodbye", 2016
VA Association of Broadcasters Award, New Series, "The Long Goodbye", 2016
VA Association of Broadcasters Award, Best Morning Show, 2017-2019
Public Relations Society of America Blue Ridge, Award for Media Excellence, 2018