Rolen only writers' vote for Baseball Hall of Fame Class of 2023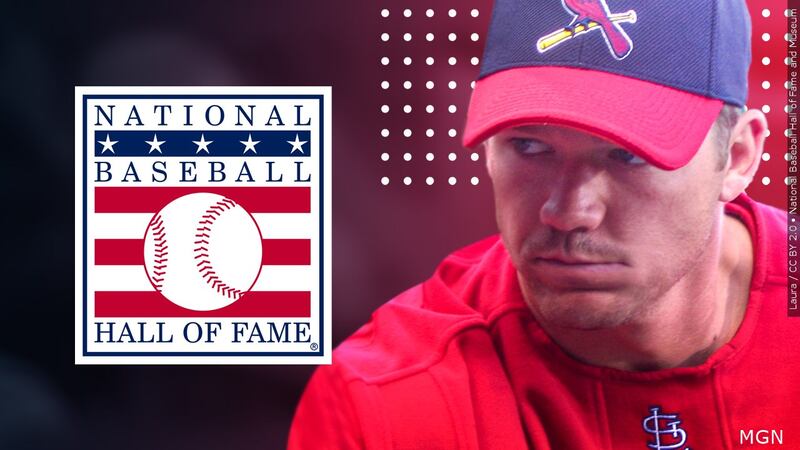 Published: Jan. 24, 2023 at 6:20 PM EST
COOPERSTOWN, Ny. (WDBJ) - The results of the 2023 Baseball Writers' Association of America Hall of Fame ballot vote are in.
The new addition to the Baseball Hall of Fame was announced during a special broadcast on MLB Network Tuesday evening.
Scott Rolen was the sole player elected on this year's ballot with 76.3% of votes, and will join "The Crime Dog" Fred McGriff on the Cooperstown stage in July. Billy Wagner, the Ferrum College product that went on to have a stellar career as a flame-throwing relief pitcher, ended with the third-highest tally of 68.1% of the votes. He was at 51% last year.
Colorado Rockies legend Todd Helton finished in second with 72.2%, and a player must receive 75% of the votes to be enshrined.
Rolen was a Gold-Glove magnet at third base during his 17-year-career, winning the award eight times. He spent time with the Phillies, Cardinals, Blue Jays and Reds.
Rolen won the 2006 World Series with the St. Louis Cardinals, and sported the Philadelphia red when he won the 1997 National League Rookie of the Year Award.
If you are going by numbers in the Hall, playing third base means you would be among the least-represented group of field position players enshrined. Only 17 at the hot corner have received the nod.
Copyright 2023 WDBJ. All rights reserved.